Alfred Hitchcock films don't tend to be very wanderlust-inspiring. Psycho (1960) isn't a great advertisement for American motels. And I don't fancy hitching through the Scottish highlands handcuffed to anyone as in The 39 Steps (1935). But all of the To Catch a Thief locations around the South of France do make me crave quaint mountainside villages, uber-luxurious hotels and the dreamy Mediterranean climate of the French Riviera.
To Catch a Thief (1955) follows Cary Grant's John Robie, a retired cat burglar living the quiet life in his Côte d'Azur villa. When a copycat burglar starts stealing jewellery around his neck of the woods, he must go into hiding and find the real culprit before the police find him. Robie receives help in the form of Grace Kelly's wealthy American tourist Frances and her mother. The To Catch a Thief filming locations span Nice, Cannes, Monaco and lots of cute villages in between.
It's a fantastic, gorgeous and gripping thriller, one of Hitchcock's best. So there's no wondering why people are still asking "where is To Catch a Thief filmed?" or "Where is To Catch a Thief set?" 60 years later. With the help of my travels to the South of France for the Cannes Film Festival in 2017, I've uncovered every single To Catch a Thief film location featured in the movie. And I have a map to help you locate those To Catch a Thief movie locations, too!
Where Was To Catch a Thief filmed?
All of the To Catch a Thief Locations in the South of France…
1. Promenade des Anglais, 06200 Nice
The first To Catch a Thief location is a gorgeous establishing shot of Promenade des Anglais. This road runs along the coastline of the city of Nice so we are treated to views of the palm tree-lined beaches.
It's the scene where an older woman discovers her jewels are missing and cries out of her balcony in despair. I'm going to take an educated guess that her hotel is next to where the Hyatt Regency Nice Palais de la Méditerranée hotel stands today.
Doesn't having a sea-view balcony make having your priceless jewels stolen just *that* bit easier to deal with?
2. Avenue du Marechal Foch, 06000 Nice
After a series of robberies, the French police have a meeting to plan their attack and arrest John Robie. The interior was most likely filmed at Paramount Studios, but the exterior is of Avenue du Marechal Foch also in the Meditteranean coastal city of Nice.
3. Route de Caussols, 06620 Gourdon
The epic wide shots of cute little French villages are some of my favourite To Catch a Thief locations and luckily there are many! The first is of the police driving through the countryside to Robie's villa. They travel on the Route de Caussols road in the village of Gourdon, which is visible in the background.
4. Robie's Villa, 335 Route de Saint-Jeannet, 06640 Saint-Jeannet, France
The To Catch a Thief villa location doesn't have a name, so I've pinned exactly which villa on my Google map above. This is former cat burglar John Robie's abode which is not too shabby. I wouldn't be mad if I had to retire somewhere similar.
It's situated in the Southern France village of Saint-Jeannet, another one of those adorable To Catch a Thief film locations.
5. Le Bar-sur-Loup Village, 06620
Since Robie manages to fool the police and escape his arrest, the police desperately attempt to catch up with him, thus a car chase ensues. The cars first drive through Le Bar-sur-Loup which is a small town in Provence nestled between luscious green mountains and…
6. Tourrette-sur-Loup Village, 06140
…then they speed through another town in Southern France, Tourrette-sur-Loup! Which is a lively, medieval town close by. Honestly, you could plan a fantastic Southern France road trip using the To Catch a Thief locations.
I don't speak French so I'm going to go ahead and assume 'sur-loup' translates to 'so lovely.'
7. Bertani's Restaurant, Monte Carlo Harbour, Monaco
After Robie evades arrest, he hops on a bus to Monte Carlo in Monaco to meet his old burglary pal and get the low down on what the sitch' is. 'Cause our man John Robie hasn't a clue what's going on and who is impersonating him.
He walks down some stone steps on the Southwest corner of Monte Carlo Harbour to his mate's restaurant. However, this area has been wildly renovated since the 1950s (and not in a good way). So, sadly the exterior of Bertani's Restaurant doesn't exist! The interiors of the restaurant were filmed in Paramount Studios.
I've pinned the exact To Catch a Thief setting on the map so you can see where the scene was shot, anyway. It's somewhere near the corner of Quai Antoine 1er.
8. Boulevard Jean Jaurès, 06300, Nice
After the young French girl, Danielle, sails Robie away from prying eyes in Monte Carlo, she drops him off in the sea next to Hotel Carlton's private beach in Cannes. But we'll get to that particular To Catch a Thief film location soon. Bertani arranges Robie to meet with an insurance man at a flower market in Nice to try and preempt the cat burglar's next move.
The Nice flower market in question is Marché Aux Fleurs Cours Saleya, which is still going to this day! However, Hitchcock shot the flower market scene on Boulevard Jean Jaurès because it's a much wider, less cramped street and therefore much easier to film.
9. InterContinental Carlton, 58 Boulevard de la Croisette 06414 Cannes
Robie's first targets are mother-daughter team Jessie Stevens and her daughter Frances (played by Grace Kelly). Luckily the twosome and the insurance man are all staying at the Hotel Carlton in Cannes.
The To Catch a Thief hotel looks just as beautiful today as it did 60 years ago. It's a great example of the Art Deco-style hotels that line La Croisette, the promenade that follows Cannes' coastline and beaches. Unfortunately, unless you're the type of person that has their jewellery insured, you probably can't afford to stay at the InterContinental Carlton in Cannes!
This hotel (the interior, exterior and the private beach) appears throughout the rest of the movie, making it one of the best To Catch a Thief locations to visit.
---
Read next: How to Spend 24 Hours in Cannes, France
---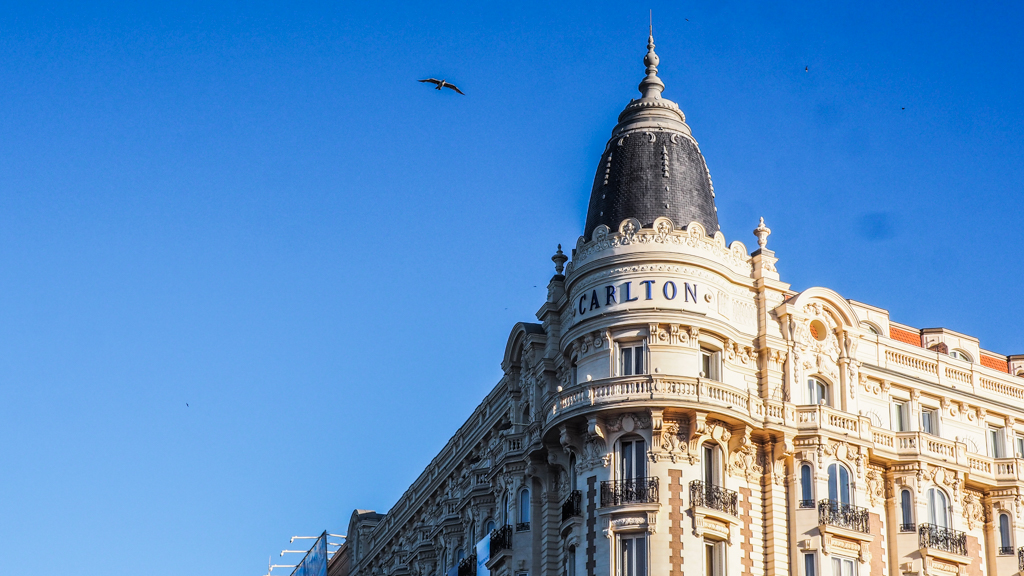 10. Boulevard Schley, 06130 Grasse
After a swim in the sea, Frances drives Robie out to a villa in the countryside and they're followed by two suspicious-looking suits. The stone, arched entrance to this villa is on Boulevard Schley, just outside the village of Grasse.
11. Château de la Croix-des-Gardes, 145 Boulevard Leader, 06150 Cannes
But the To Catch a Thief villa location is located in a totally different place in the hills outside Cannes. This is the Sandford Villa and features a few times throughout To Catch a Thief including the pivotal Masquerade Ball scenes towards the end of the movie.
Château de la Croix-des-Gardes is, unfortunately, a private residence so it's quite unlikely that you'll be able to visit this To Catch a Thief location.
12. White Arc Bridge, 212-250 Moyenne Corniche, 06360 Èze
On their way out of the Sanford Villa, Frances and Robie drive across the White Arc Bridge just outside of the Medieval village of Èze near Nice. It's a grand viaduct stretching from mountain to mountain with beautiful views across the sea.
13. Avenue de la Victoire, 06320 La Turbie
Robie is keen to lose the men who have been driving behind them at this point and convinces Frances to put her foot down. She is all too happy to oblige and speeds and skids her way down the windy, mountain-edge roads.
One of the villages they drive through is La Turbie, where Frances hastily breaks to avoid mowing down an old lady carrying linens. Specifically, they're navigating their convertible down the main road of Avenue de la Victoire.
14. 1007 Avenue des Combattants en Afrique du N, 06240 Beausoleil
This is by far the most iconic of the To Catch a Thief locations. 1007 Avenue des Combattants is the secluded area on the edge of the town of Beausoleil on the Côte d'Azur overlooking the microstate of Monaco and the Meditteranean Sea. Frances chooses this gorgeous place for her and John Robie to enjoy a picnic.
It may not look exactly like it did in 1955, but you can definitely still drive up to and visit this area.
15. Light Tower, Jetée Albert Edouard, 06400 Cannes
After a huge palaver back at Hotel Carlton, John Robie meets up with his insurance man and informant, Houston, near the Light Tower on the west side of Cannes Harbour. It's also known as Vieux Port, near where the helipad is today.
Though this To Catch a Thief filming location is based on a real place, Hitchcock mainly shot this scene in Paramount Studios.
---
Read next: The Ultimate Cannes Film Festival Guide: EVERYTHING First Timer's Need to Know
---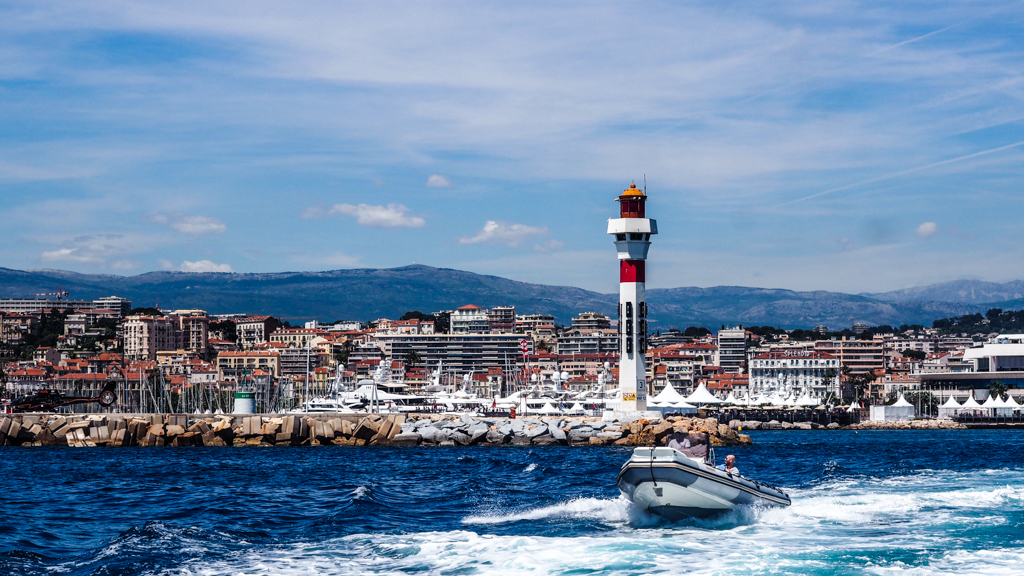 16. Plage de Passable, 15 Chemin de Passable j, 06230 Saint-Jean-Cap-Ferrat
While staking out the Sanford Villa, Robie is surprised by Foussard, a waiter at Bertani's Restaurant. In an attempt to free himself from the chokehold, Robie drops Foussard from the edge of a high wall causing him to fall to his death onto a beach below.
In reality, the Sanford Villa location is nowhere near a beach. The beach used for this scene was Plage de Passable in the peninsula town of Saint-Jean-Cap-Ferrat.
17. Ancien Cimetière, 116 Avenue de Verdun, 06800 Cagnes-sur-Mer
Robie attends Foussard's funeral to pay his respects and hopefully catch a glimpse of the real copycat burglar. Foussard is buried at Ancien Cimetière, an old, multi-level and prolific cemetery situated in the town of Cagnes-sur-Mer. Cemeteries aren't typically a great wanderlust-inspiring place to visit. But, if you wanted to check it out, you know where to go! Cagnes-sur-Mer looks rather beautiful, anyway.
And those are all of the To Catch a Thief locations in the South of France/French Riviera! Have you visited a To Catch a Thief filming location or watched the movie? Let me know in the comments below!
---
Read next: Magic in the Moonlight Filming Locations in the French Riviera
---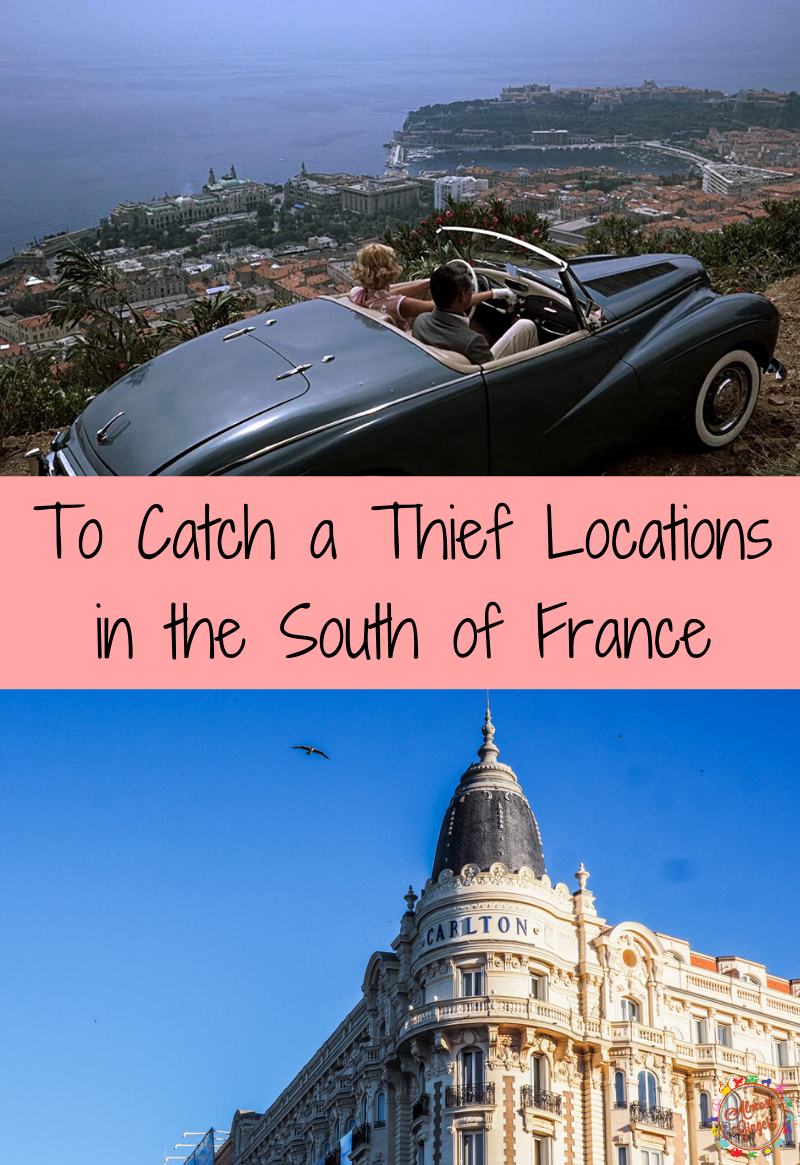 Save
Save
Save
Save
Save