I love writing lists of great films to watch before visiting a specific place. Films are a fantastic way of learning more about the country/city you're visiting and getting excited about your trip! Hopefully, these films set in Northern Ireland will help educate you on the history and culture before visiting.
I'm not gonna lie, I literally visited Northern Ireland for just one day for a Game of Thrones filming locations tour. I spent maybe two hours in the capital city of Belfast and the rest of the time hopping around the coastline. So I really don't know a lot about Northern Ireland. And I should, I should know a lot more about the Good Friday agreement, The Troubles and the state of affairs in Northern Ireland right now. It is a part of the UK, after all, where I am from. And over half of the films set in Northern Ireland on this list are about The Troubles which says pretty conclusively that it was a significant time period for the country…
Anyway! Not many of these films are exactly 'travel inspiring' or 'wanderlust-inducing' but hey, Northern Ireland wasn't exactly a place people wanted to visit for a very long time. Now, that's changed and I'm sure the film industry will soon reflect that too. Let's take a look at some of the top films set in Northern Ireland to watch before you visit…
---
TV Show: If you want to watch a hilarious and well-made TV show set in Northern Ireland, try Derry Girls. I've watched both series twice now and it's SO GOOD! Season one is now on Netflix. Plus, there are tonnes of Game of Thrones filming locations in Northern Ireland. 
---
Top Films set in Northern Ireland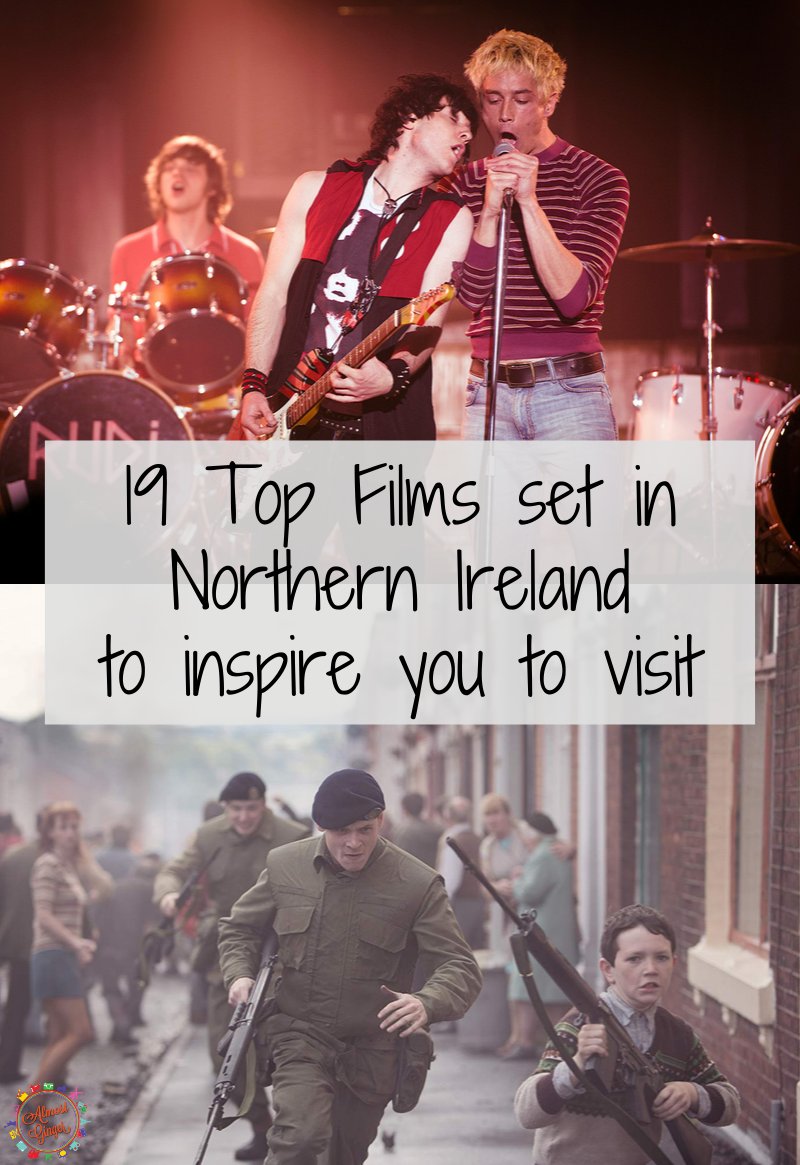 1. Oh, Mr Porter! (1937) dir. Marcel Varnel
Language: English Run time: 85m 92% Rotten Tomatoes
The earliest movie on this list of films set in Northern Ireland! Oh, Mr Porter! is set in a rural railway station in the fictional town of Buggleskelly right on the border of Ireland and Northern Ireland. William Porter is the new station master from England and he has to contend with inept staff, a ghost called One-Eyed Joe the Miller who supposedly haunts the railway line and unintentionally assisting gunrunners who are supplying weapons to the Irish Free State.
Set only 16 years after Northern Ireland separated from the rest of Ireland, Oh, Mr Porter! is a fantastic comedy very relevant to the time with a small following. Unfortunately, the filming locations are all in England. The defunct Cliddesden Railway station in Hampshire stood in for the train station. Other filming locations include Terling in Essex and the Waterloo to Southampton railway line. Some think Buggleskelly most resembles the real-life town of Lisnaskea in Northern Ireland.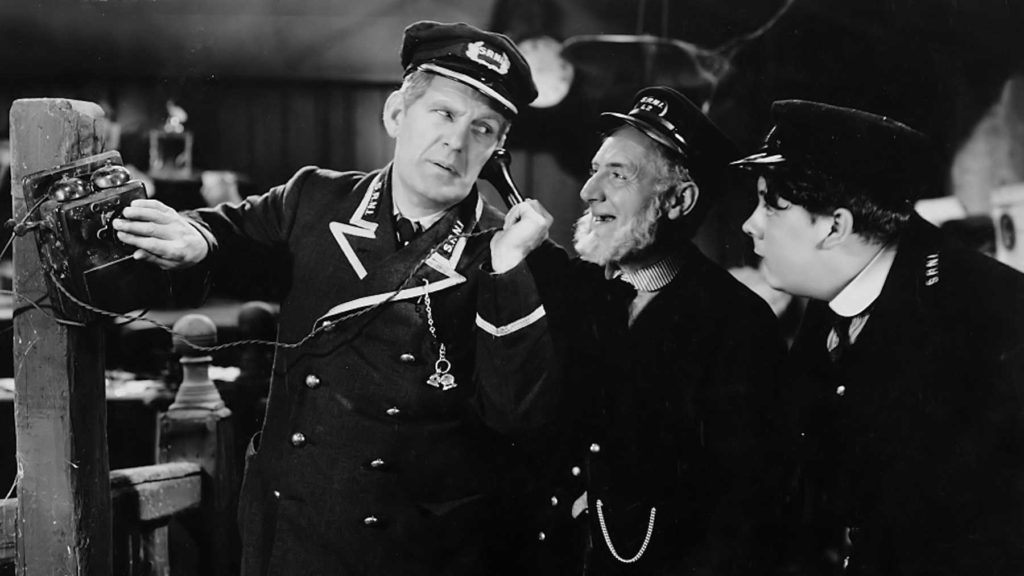 2. Odd Man Out (1947) dir. Carol Reed
Language: English Run time: 116m 100% Rotten Tomatoes
I love a good film noir! And Odd Man Out is probably one of the best British film noirs ever made and Roman Polanski's favourite film, apparently. The film is set in an unnamed city in Northern Ireland. Odd Man Out follows Johnny McQueen, the leader of an IRA-like organisation (not explicitly named) who has been in hiding for six months since his escape from prison.
A lot of exterior scenes shot in West Belfast, some in Hackney in London and basically all interior scenes were filmed in a studio in Buckinghamshire. The Crown Bar in Belfast was the inspiration behind the pub in Odd Man Out but the location was recreated in a studio.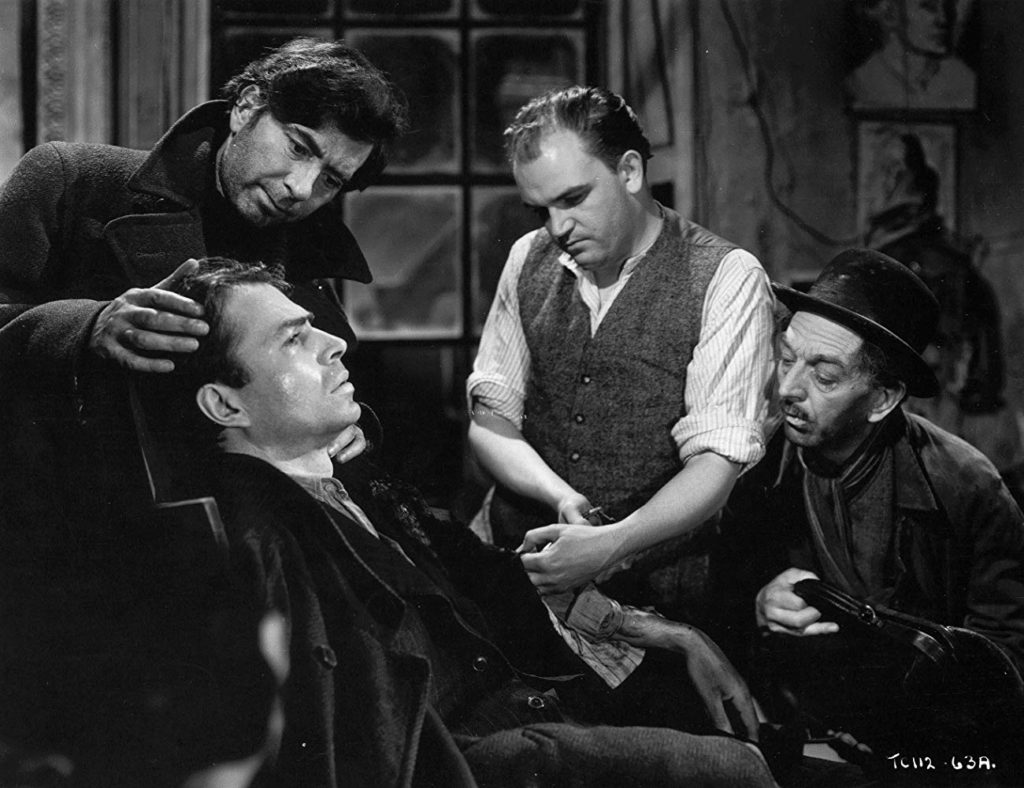 3. Jacqueline (1956) dir. Roy Ward Baker
Language: English Run time: 89m N/A Rotten Tomatoes
Jacqueline is one of the most authentic films set in Northern Ireland on this list as the whole film is set and shot in Belfast! Woohoo! Plus, it's the last film on the list set before The Troubles kicked off in 1968 and then everything to do with NI revolved around that 30 year time period. I'm definitely not saying The Troubles aren't important, but I also doubt there's nothing else interesting about Northern Ireland.
Jacqueline is about a steelworker who loses his job at the Belfast shipyard due to vertigo and his daughter who makes it her mission to help him. This film definitely fits right into the British Kitchen Sink Realism genre and an undiscovered gem.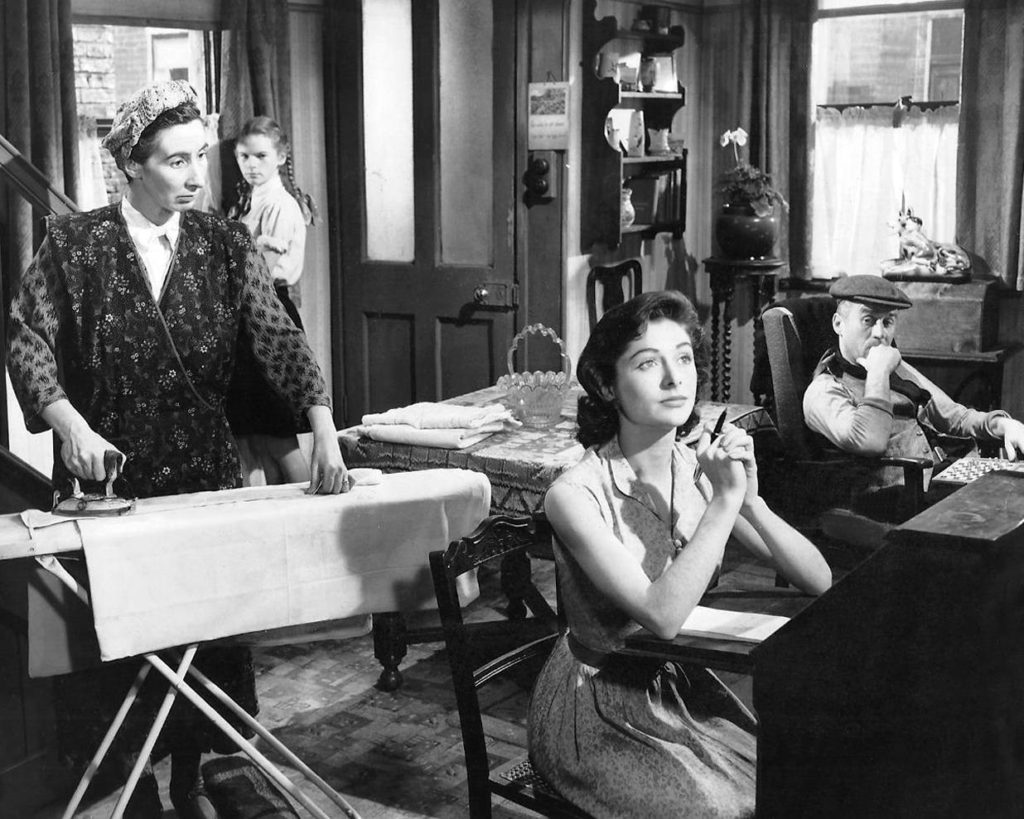 4. Cal (1984) dir. Pat O'Connor
Language: English Run time: 102m 91% Rotten Tomatoes
Skipping ahead almost 30 years and we're smack bang in the middle of The Troubles (they officially 'ended' in 1998).
Helen Mirren stars as Marcella, a Catholic librarian whose protestant husband is killed by Cal, a member of the IRA. Cal is guilt-ridden by his actions and attempts to put right his wrongdoings by helping on Marcella's farm though she has no idea who he is. As you can see by the rotten tomatoes score, Cal is a critically-acclaimed film set in 1970s Northern Ireland. However, the film was actually shot in Drogheda in County Louth and Navan in County Meath which are situated in the Republic of Ireland.
Also, is there a more Irish-sounding name than Pat O'Connor?
5. Hidden Agenda (1990) dir. Ken Loach
Language: English Run time: 108m 83% Rotten Tomatoes
Directed by the most optimistic man in British cinema (sarcasm alert), Ken Loach delivers another politically critical film in Hidden Agenda. The film uses a fictional story to address the Government's actions in Northern Ireland in the 1980s under Margret Thatcher's reign. An audiotape with intelligence officers talking about how they orchestrated Thatcher coming into power finds it's way into the hands of an American Human Rights lawyer who is swiftly assassinated by British security forces.
The film shot scenes in Belfast as well as Hertfordshire in England. 
6. The Crying Game (1992) dir. Neil Jordan
Language: English Run time: 111m 94% Rotten Tomatoes
The Crying Game is a thriller set in Northern Ireland about… yep, you guessed it, The Troubles! Fergus is a member of the IRA (Irish Republican Army if you didn't know) who promises a soldier the IRA is holding captive that he will protect his girlfriend. Instead, he develops feelings for her.
The film is set in rural Northern Ireland and London and the majority of the filming locations are in London. Bettystown was the backdrop for the carnival scenes and the opening scene was shot in Laytown, both in County Meath in Ireland.
7. Some Mother's Son (1996) dir. Terry George
Languages: English, Irish Run time: 112m 69% Rotten Tomatoes
Helen Mirren rejoins her Cal co-star for another film about The Troubles. Some Mother's Son is based on the 1981 hunger strike (N. 12 on this list of films set in Northern Ireland covers the same event) where IRA prisoners protested their treatment in prison by refusing food.
The location of the real-life hunger strike was in Maze Prison in Northern Ireland, but my research tells me that filming only took place in Skerries, County Dublin in Ireland.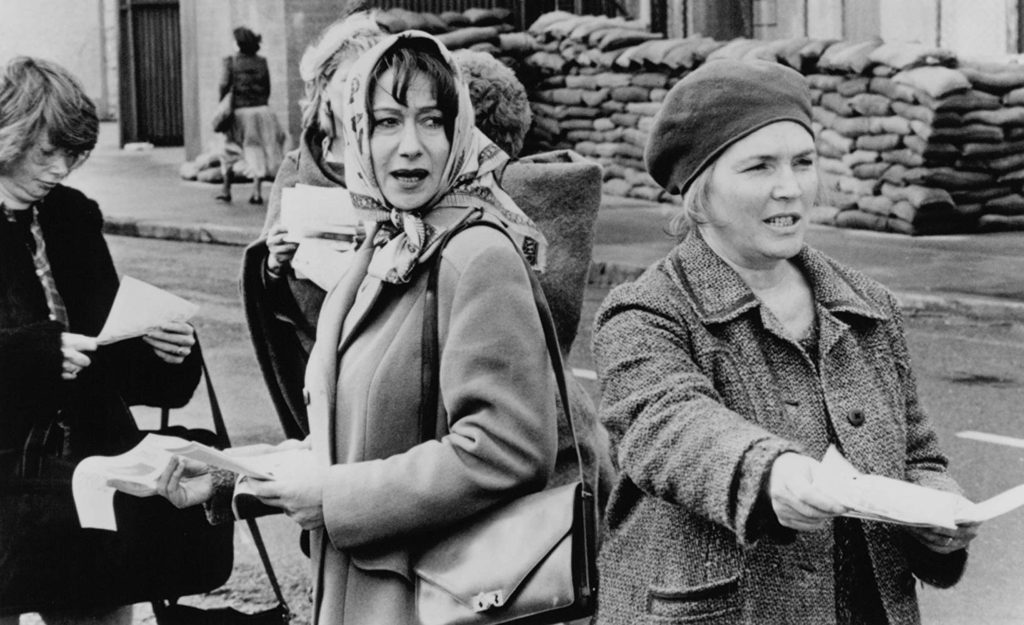 8. The Boxer (1997) dir. Jim Sheridan
Language: English Run time: 113m 80% Rotten Tomatoes
Daniel Day-Lewis really is a chameleon, isn't he? It's astounding that the man in The Boxer is the same person in Phantom Thread (2017). In this film, he plays Danny Flynn, a former IRA member who returns home to Belfast after a 14-year stint in prison. He attempts to set up a boxing gym for young lads but he cannot escape his past.
The film is set in Belfast but shot in Dublin.
9. Bloody Sunday (2002) dir. Paul Greengrass
Language: English Run time: 105m 92% Rotten Tomatoes
…Can you feel me getting a bit tired of all the films set in Northern Ireland about The Troubles? Well, like it or not, Bloody Sunday is yet another Northern Irish film about The Troubles and there are a few more yet! It's a good job they're all really, really good films.
Bloody Sunday is based on the true events that happened on Sunday 30th January 1972. An Irish civil rights Protest March turns tragic when British soldiers shoot around 30 unarmed civilians in Derry, Northern Ireland. The film was originally a TV film but received a small cinematic release, and it features James Nesbitt who's one of Northern Ireland's most successful actors. Also, Paul Greengrass went on to direct the Bourne franchise so he's not done too badly either!
Though the film is set in Derry, most of the filming took place in Ballymun, Dublin. However, Guildhall Square and Creggan housing estate in Derry do make appearances in the film which is great, because the actual march passed through these locations.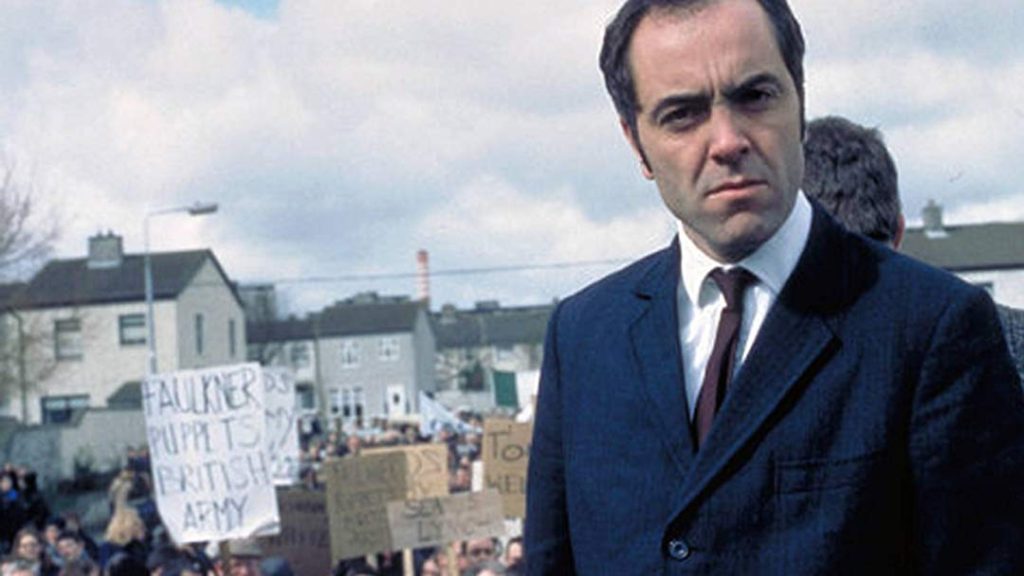 10. Mickybo And Me (2004) dir. Terry Loane
Language: English Run time: 95m N/A Rotten Tomatoes
So Mickybo And Me might be set in 1970 during The Troubles but it's a welcome, fresh approach with a bit more optimism! Aren't films from the perspective of kids generally very good films? Mickybo And Me is about the friendship between two young boys, one catholic and the other protestant. The pair is obsessed with the film Butch Cassidy and the Sundance Kid (1969) and they attempt to escape to Australia.
Much of the film shot on location in Northern Ireland which is super! Tyrella and Castlewellan in County Down, Northern Ireland are featured as well as Dun Laoghaire Pier in County Dublin, Ireland.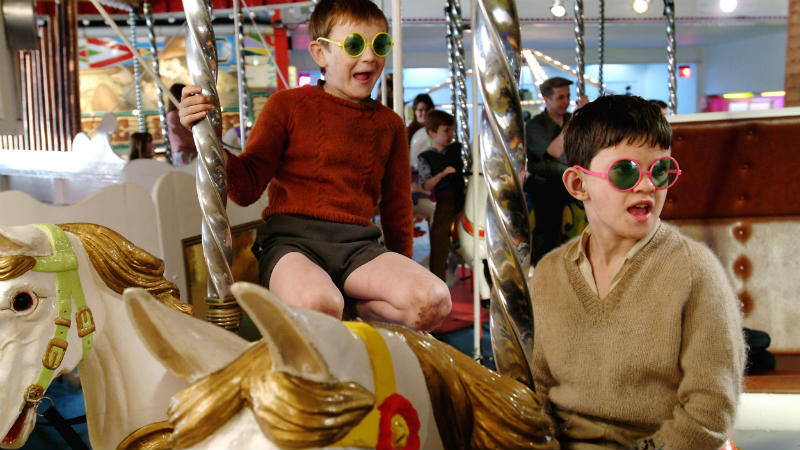 11. Fifty Dead Men Walking (2008) dir. Kari Skogland
Language: English Run time: 117m 83% Rotten Tomatoes
Fifty Dead Men Walking is an autobiographical film about Martin McGartland, a British undercover agent who infiltrated the IRA from 1988-1991. Eventually, the IRA found out about McGartland's true identity and interrogated/tortured him before he miraculously escaped and went into hiding. He is, in fact, still living with a secret identity.
Fifty Dead Men Walking boasts some of the most authentic filming locations on this list. The entire film shot on location in Northern Ireland, specifically in Belfast and Ardglass and Killough in County Down.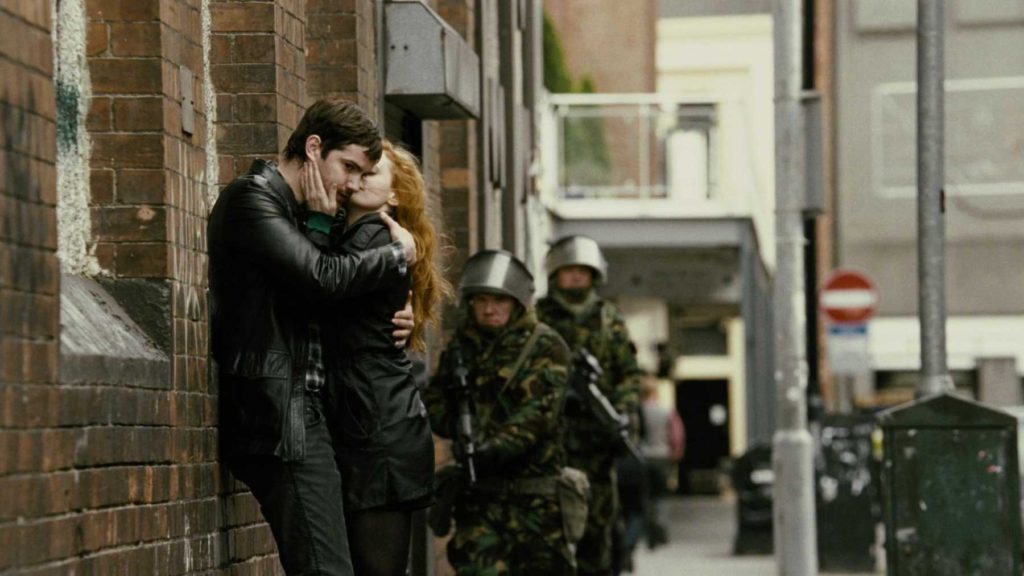 12. Hunger (2008) dir. Steve McQueen
Language: English Run time: 96m 90% Rotten Tomatoes
At last, we reach a film set in Northern Ireland you might have actually seen/heard about! Hunger is a very unsettling film about the 1981 hunger strike (like Some Mother's Son earlier in the list). It's a terribly upsetting film and hard to watch, with uncompromising long shots that refuse to cut away from the scene to give the audience respite from the pain of the hunger strike and the repulsive no-wash strike.
But Michael Fassbender is amazing as Bobby Sands, one of the leaders of the hunger strike. And though I'm not 100% sure where Hunger was filmed, the vast majority of the film is set inside a prison so I doubt it's somewhere more exotic than a studio or warehouse!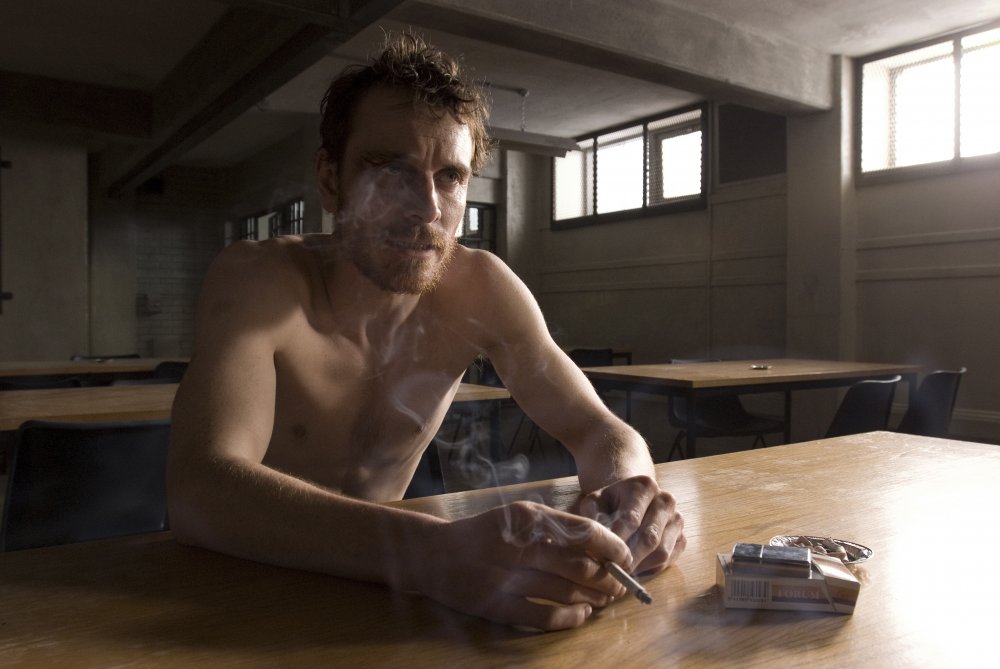 13. Five Minutes of Heaven (2009) dir. Oliver Hirschbiegel
Languages: English, Irish Run time: 90m 75% Rotten Tomatoes
Five Minutes of Heaven isn't a very well known film and is safely average in quality, but any notoriety it does have is probably because it's the only film featuring both James Nesbitt and Liam Neeson, two of Northern Ireland and Ireland's most prominent actors (aside from Colin Farrell, Michael Fassbender and I'm sure a couple of others…). Five Minutes of Heaven was a TV film but received an international cinematic release.
It's 1975 and 17-year-old Alistair Little, a member of the Ulster Volunteer Force (UVF), is given 'permission' to kill a young Catholic lad named James with his 8-year-old brother Joe watches helplessly. 33 years later, Joe and Alistair have arranged to meet via a reconciliation programme, except Joe is planning to murder Alistair for killing his brother.
Five Minutes of Heaven shot all over Northern Ireland. Just a few filming locations featured in the film are Belfast, Ballybeen in County Down and Glenarm Castle in Ballymena.
14. Cherrybomb (2009) dir. Lisa Barros D'Sa and Glenn Leyburn
Language: English Run time: 86m N/A Rotten Tomatoes
Finally! A contemporary film set in Northern Ireland which doesn't have anything to do with The Troubles, at all. A true British indie film, Cherrybomb stars Rupert Grint and Robert Sheehan as best mates Malachy and Luke who are vying for the affections of Michelle. She just so happens to be the daughter of Malachy's boss. Their antics delve into drugs, sex, violence and just a lot of criminal activity.
Cherrybomb is a slightly farfetched but enjoyable film, but too under-the-radar to have stacked up many reviews on rotten tomatoes it seems. The film shot in Belfast and the Valley Leisure Centre in Newtown Abbey stood in for the Titanic Leisureplex where Malachy works. 
15. Your Highness (2011) dir. David Gordon Green
Language: English Run time: 102m 27% Rotten Tomatoes
Okay, so Your Highness is definitely not set in Northern Ireland! And no, it's not a good film nor was it a success at the box office. But there's something very unique about the production of Your Highness: it's a Hollywood film that shot on location almost entirely in Northern Ireland!
Your Highness is what's referred to as a 'stoner comedy' by the same minds/in the same genre as Pineapple Express (2008). It's a fantasy medieval-style film about two brothers called Thadeous and Fabious who live in the fictitious Kingdom of Mourne. When Fabious' new bride is kidnapped by the evil Leezar, lazy Thadeous reluctantly joins his more handsome and skilled warrior brother on his quest to rescue his bride.
Just a few Northern Ireland filming locations in Your Highness include the Giant's Causeway as the Minotaur's Maze, Harland and Wolff Paint Hall, Castle Ward (also featured in Game of Thrones), Clandeboye Estate, Ballygally and Belfast. Your Highness probably does more to highlight Northern Ireland's beauty than any other film on this list! The film also shot at Alnwick Castle in Northumberland, England which is a Harry Potter filming location.
---
Read next: 
Visiting Giant's Causeway in Northern Ireland: An Easy Guide
---
16. Shadow Dancer (2012) dir. James Marsh
Language: English Run time: 101m 83% Rotten Tomatoes
And after our brief but very welcome sidestep of films about The Troubles, here's yet another film about that time period. Towards the end of The Troubles in 1993, Colette becomes a member of the IRA after the death of her younger brother almost 20-years prior. She is arrested after a failed attack in London and, in order to keep her son, agrees to be an informant for MI5.
Shadow Dancer is a really great film, and it's refreshing to see a female lead in a film about The Troubles where she isn't the wife/mother of the main character. The film is set in Belfast but primarily shot in Dublin. 
17. Good Vibrations (2013) dir. Lisa Barros D'Sa and Glenn Leyburn
Language: English Run time: 102m 94% Rotten Tomatoes
From the directing duo behind Cherrybomb, Good Vibrations is a fantastic example of the kind of feelgood Northern Irish film it would be great to see more of. It's the 1970s in Belfast and DJ Terri Hooley opens a record shop fueled by the punk rock movement. His infectious love of music inspires new Northern Irish musicians and he expands his business to include a record label. He brings hope to a lot of young people in a time when there wasn't a lot of hope to go around.
I feel like this is how to make a film about Northern Ireland during The Troubles, you know? Don't ignore it, but find an interesting angle. Good Vibrations is one of the best films set in Northern Ireland that will actually make you want to visit! And the film was faithfully shot in Belfast, too! What more could you possibly hope for?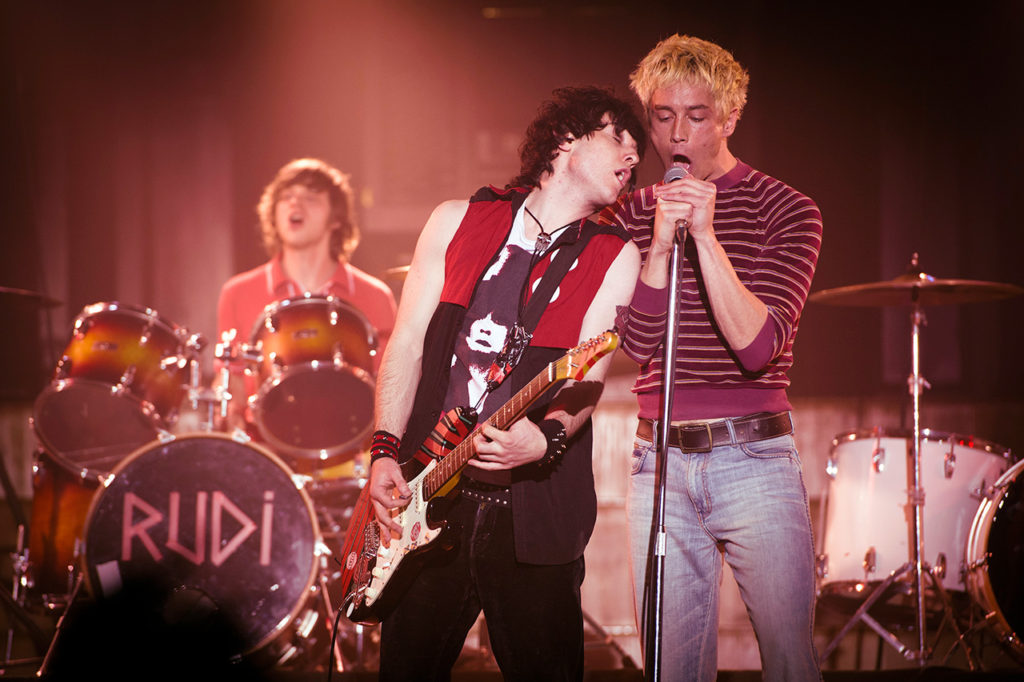 18. '71 (2014) dir. Yann Demange
Language: English Run time: 99m 96% Rotten Tomatoes
'71 is the only film on this list I actually watched in cinemas. It's a really tense, hard-hitting thriller from the perspective of a British soldier posted in Northern Ireland and Jack O'Connell does such a good job of portraying him. '71 largely covers just one night in Belfast when the soldier becomes separated from his troops during a particularly awful riot.
Though the film is set in Belfast, '71 was primarily shot in Blackburn, Lancashire in England. I'm guessing Belfast, a big city, is much more likely to have developed further in the last 45 years than Blackburn has! Liverpool, Sheffield and Leeds were all used as filming locations, too.
19. The Foreigner (2017) dir. Martin Campbell
Language: English Run time: 113m 65% Rotten Tomatoes
We've reached the final film set in Northern Ireland that might inspire you to visit! The Foreigner stars Jackie Chan as a restaurant owner in London whose daughter is killed in an IRA terrorist attack. Travelling to Belfast to track down his daughter's killer, he targets former IRA member and Northern Ireland's Deputy First Minister (played by Pierce Brosnan) to get answers.
Much of The Foreigner is shot in London but Larne in County Antrim was used as a filming location, too.
Other films set in Northern Ireland: Angel (1982), This Is The Sea (1997), Titanic Town (1998), Divorcing Jack (1998), An Everlasting Piece (2000), Wild About Harry (2000), Man About Dog (2004), The Mighty Celt (2005), Peacefire (2008), I Am Belfast (2015)
Those are all the top films set in Northern Ireland! Have you watched any of these films or visited Northern Ireland? Let me know in the comments below!
---
Read next:
Game of Thrones Film Locations in Northern Ireland
---